14th SDEWES CONFERENCE ON SUSTAINABLE DEVELOPMENT
October 1, 2019

-

October 6, 2019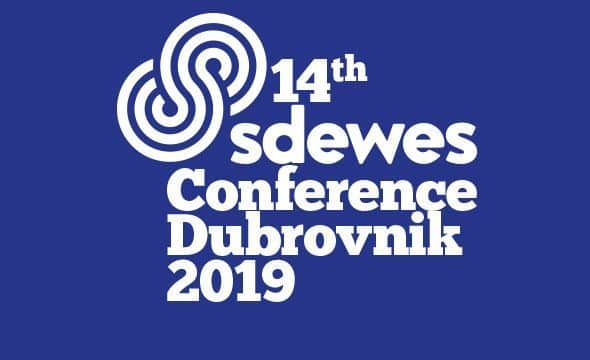 The 14th SDEWES Conference on Sustainable Development of Energy, Water and Environment Systems will take place on October 1-6 in Dubrovnik (Croatia).
This conference, which is organized by the SDEWES Centre (International Centre for Sustainable Development of Energy, Water and Environment Systems), is dedicated to the advancement and dissemination of knowledge on methods, policies and technologies for increasing the sustainability of development by de-coupling growth from the use of natural resources and by a transition to a knowledge-based economy. All taking into account the economic, environmental and social pillars of sustainable development. One of the main issues of the coming decades is to improve efficiencies by integrating various life-supporting systems, using excess from one, as resource in another in the correct moment. Integrating electricity, heating, cooling, transport, water, buildings, waste, wastewater, industry, forestry and agriculture systems will be pivotal towards sustainable development.
The main topics that will be discussed in the conference are:
Sustainability comparisons and measurements.
Green economy and better governance.
Smart energy systems.
Energy policy.
Smart transport systems and policy.
Water-energy nexus.
Environmental policy and management.
Agricultural policy.
Social acceptance.
Sustainable resilience of systems.
Sustainable tourism.
Urbanism (smart cities).
Regional planning and cooperation (sustainable islands; regions and cities; 100% renewable regions).
Research, innovation and development .
Education in sustainable development.
Energy system analysis.
Transport management.
Renewable energy resources.
Primary energy resources.
Renewable electricity generation systems.
Thermal power plants.
District heating and/or cooling in smart energy systems.
Nano and micro technologies and science for sustainable development of energy, water, and environment systems.
Biofuels and biorefineries.
Water treatment for drinking water.
Waste and wastewater treatment and reuse .
Electricity transmission and distribution.
Energy and water efficiency in industry and mining.