3RD IWA RESOURCE RECOVERY CONFERENCE 2019
September 8

-

September 12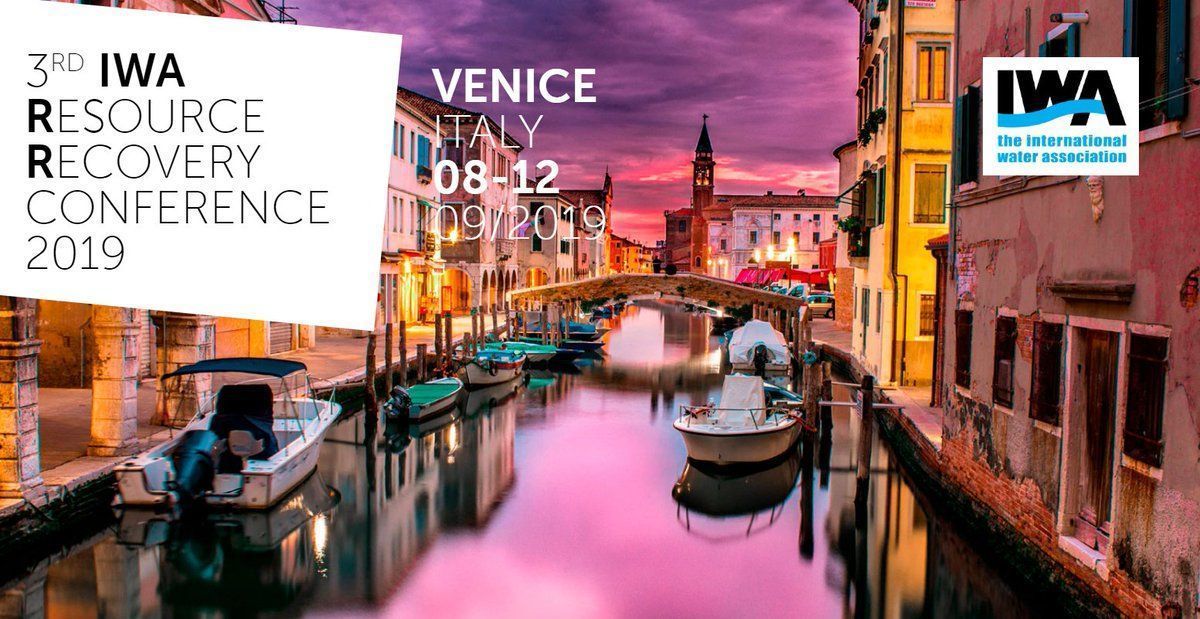 The 3rd IWA Conference on Resource Recovery from Water will take place next September 8-12 in San Servolo Island (Venice).
This conference is organized by the International Water Association (IWA) with the aim of highlighting the importance and showcase opportunities of embedding resource recovery as a key consideration in urban water management.
Resource recovery from water is a fast evolving field with various recent innovations currently being scaled-up and demonstrated in relevant large Horizon2020 and international innovation actions. This conference represents an excellent opportunity to showcase these recent innovations.
The programme of the conference will focus on topics related to recovery of the plethora of resources that can be recovered from these waste streams:
Pilot scale demonstration of innovative resource technologies;
Next generation resource recovery – breakthrough technologies and value added products;
Planning and implementation of next-generation resource recovery, wastewater treatment and sanitation infrastructure – global perspectives;
Monetization, financing and policy-making to foster resource-recovery driven circular economies;
Cross sectoral links and value chains – enhancing sustainability for society;
Economic, legislative, and societal opportunities and barriers;
On Tuesday 10th Bioazul will attend to the FIT4REUSE meeting which will be celebrated within the IWA Conference in Venice. FIT4REUSE is a EU project, which Bioazul is a partner, focused on the integrated use of non-conventional water resources in the mediterranean agricultural sector.
In adittion, Bioazul will present the Water2Return project about circular economy on Wednesday 11th .