CONAMA 2020
November 22, 2020

-

November 26, 2020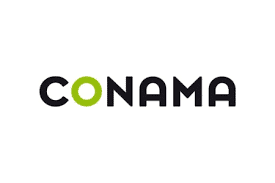 CONAMA, the 14th National Environmental Congress in Madrid, will take place from November 23 to 26.
Conama is a Spanish, independent and non-profit foundation that promotes an open dialogue to promote sustainable development in Spain and Latin America. Since 1992, it organizes the National Environmental Congress biennially, with more than 7,000 participants in its latest edition and a network of 493 collaborating institutions, among which there are companies, administrations, universities, technology centers and third sector entities.
The congress is a participatory process that takes place throughout the previous year, promoting networks and analyzing issues of relevance to the sector, encouraging the study of environmental problems and connecting different but complementary sectors. The congress also allows us to address current debates and trends, find formulas that enhance the productive fabric and help the internationalization of Spanish companies.
The Conama congress program is articulated in nine axes that cover all dimensions of sustainability:
Energy, efficiency, and climate change.
Mobility.
Urban renewal.
Rural development,
Biodiversity
Water.
Environmental quality
Waste.
Economy and society