ESNI 2020 – European Sustainable Nutrient Initiative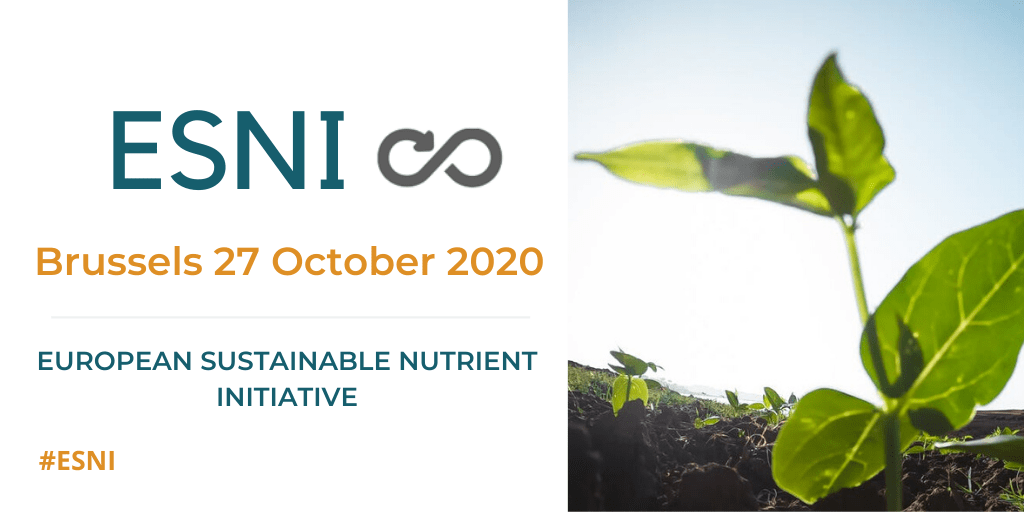 The second edition of the ESNI Conference, the European Sustainable Nutrient Initiative, will take place the 27th October 2020 in Brussels (Belgium).
The conference provides a comprehensive overview on the opportunities and benefits of nutrient recycling to boost research, agriculture and sustainable development.
Policy-makers, researchers, industry representatives and many other stakeholders will discuss how to raise awareness on the benefits of nutrient recycling and reuse (NRR). Parallel sessions will be dedicated to policy measures, innovative solutions and technological developments on nutrient recycling.
A poster session will complement the ESNI Conference providing insights on the most relevant initiatives promoting nutrient recycling in Europe.