e-EUBCE 2020 – European Biomass Conference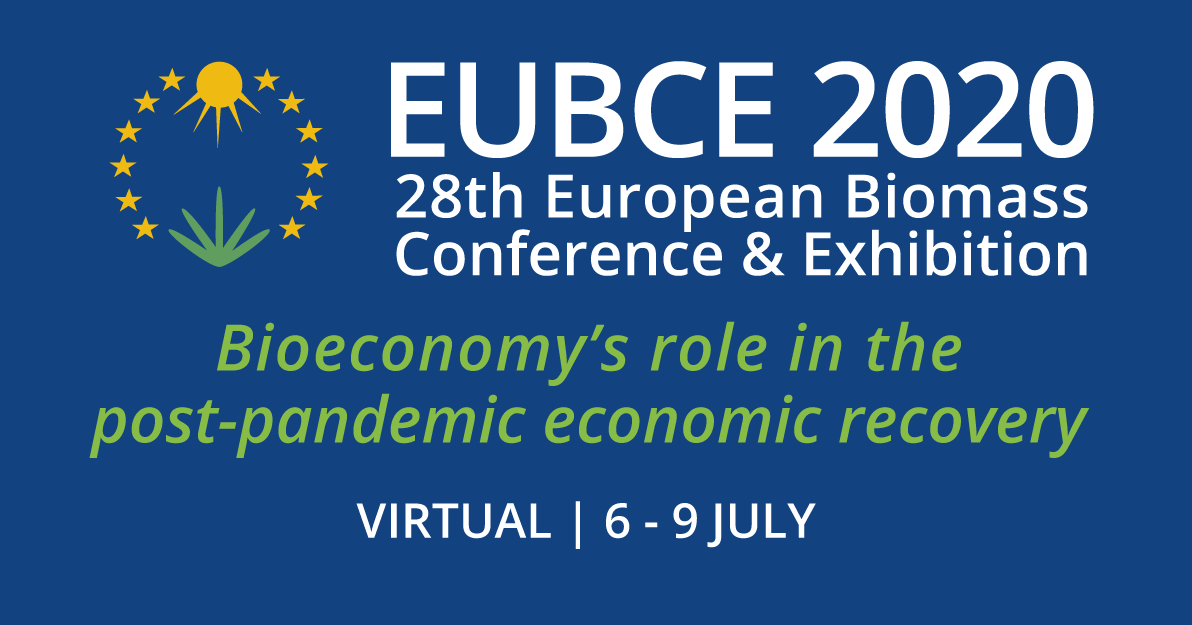 e-EUBCE 2020 is the first virtual Biomass Conference in Europe that will take place on July 6-9. The event will bring together hundreds of experts in a highly interactive environment featuring video-streaming presentations with live Q&A, on-demand sessions, interactive booths within the exhibition floor and an engaging poster hall.
The European Biomass Conferences and Exhibition has grown from a small research community biomass conference more than 30 years ago to a well-established international conference, tackling challenges ranging from biomass growth and biomass conversion to bioenergy, biofuels and bioproducts, sustainability and policies, and to provide a forum for industrial implementation of technologies enabling the transition away from fossil fuels economies. For all of these topics on integration of processes, technologies and value chains it has always been necessary to ensure the most efficient use of the limited biomass resource and enable economic viability. The ultimate step of integration is a fully functioning bioeconomy.