GREENinMED Conference
November 27, 2019 @ 9:00 am

-

11:45 am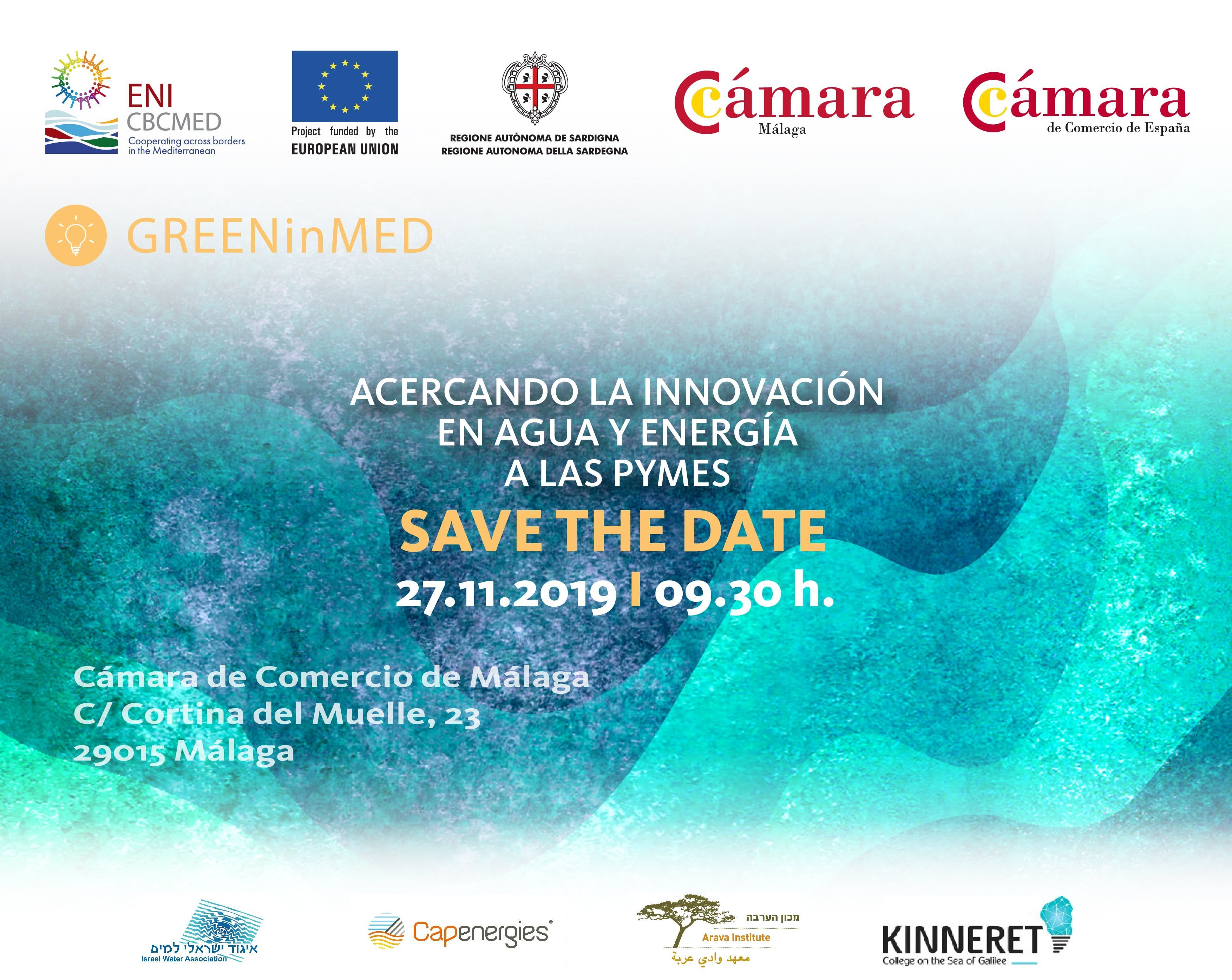 The Inaugural Conference of the European GREEinMED Project will be held on November 27th at the Commerce Chamber of Malaga.
Nowadays the hotel industry in the Mediterranean is one of the most important worldwide and continues to register significant growth. This success with local/international tourist comes with several environmental drawbacks such as the substantial consumption of water and energy. With the aim of helping hotels to stay competitive and improve at the same time their capacity of eco-innovation, GREENinMED project proposes an integrated approach for the development of new products and services addressed to the efficient use of water and energy and reduction in consumption by 10% in the hotel industry.
GREENinMED project will develop eco-innovative products such a seawater air conditioning, water and energy-saving devices for spa, garden irrigation and industrial cold generation. To reach this ambition, consulting services focusing on the identification of the eco-innovative products and services on and their adaptation to actual needs/contexts will be delivered to selected hotels. Furthermore, the purchase of new equipment to improve research and testing capacities of SMEs and the creation of spin-offs will be facilitated through sub-grants.
The project will begin with the conference on November 27 where representatives of the European Union in Spain and Josep Bagué, President of the Circular Economy Commission would attend. During the event two round tables will be held: one on Efficient technologies in water and energy relevant to the tourism industry and another on the Main challenges and success stories in Andalusia. Bioazul will participate in this last table as an example of a successful case of a Malaga company with innovative solutions.
Take a look to the conference programme here.
Registration is still open.