II INTERNATIONAL MEETING ON R + D + I PROJECTS
November 12, 2019 @ 11:00 pm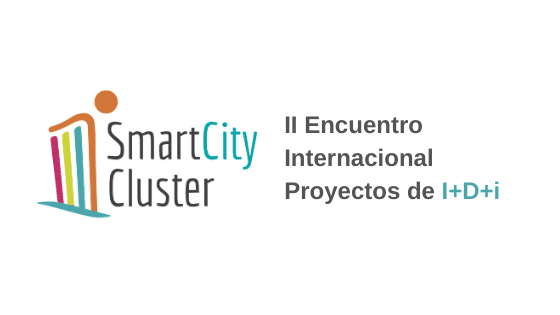 On November 12, the II International Meeting of R & D & I Projects will be held to find partners for European projects based on three different work areas:
Smart Industrial Park
Circular Economy
Technologies Applied to Construction
It is a working day and networking organized by Smart City Cluster to bring together companies, academics, professionals and institutions to boost projects that can be submitted to European calls. and Italian knowledge centers.
The previous edition served to locate partners with whom to undertake projects of European dimension in three different technological areas related to the Internet applied to the agricultural field and autonomous vehicles, with energy applications for buildings without polluting emissions and with urban planning tools.
During the session, Andalusian and Italian technological solutions and projects, already existing in the subject matter of the meeting, were presented and put in common, as a previous step to concrete lines of collaboration between companies to undertake common projects of international projection.
To register click here.