ISWA WORLD CONGRESS
October 7, 2019

-

October 9, 2019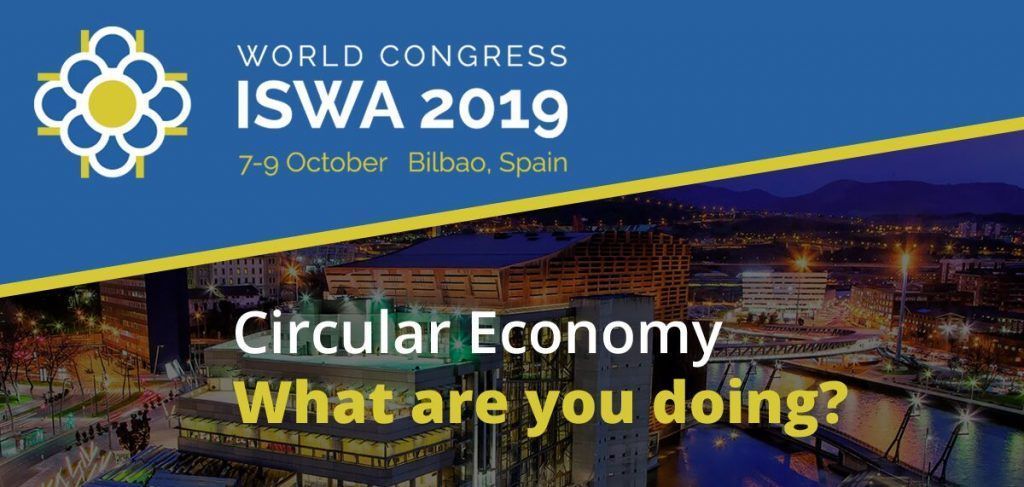 The ISWA World Congress on circular economy will be held on October 7-9 in Bilbao Spain. This congress is organized by the International Solid Waste Association (ISWA) and it is a global meeting which includes high level plenaries as well as technical site visits and a cultural and social programme where waste management professionals, government officials, industry leaders, policy makers, scientists and young professionals meet to exchange views and opinions to advance scientific and technical knowledge for sustainable solid waste management.
In this edition the ISWA Congress will be focused on sustainable waste management, circular economy and resource efficiency, highlighting the future strategies, new & smart technologies, landfills and closing dumpsites, waste management in developing countries, waste to energy, waste reduction, prevention, reuse and recycling, climate change, health, urban mining, the problem of marine litter, and environmental responsability, among others.
The congress will bring together waste professionals, industrialists, policy makers at all levels from around the globe, top executives and decision makers , researchers and entrepreneurs, and government personnel specialising in the field of solid waste management.