Smart Agrifood Summit 2021
September 29, 2021

-

October 1, 2021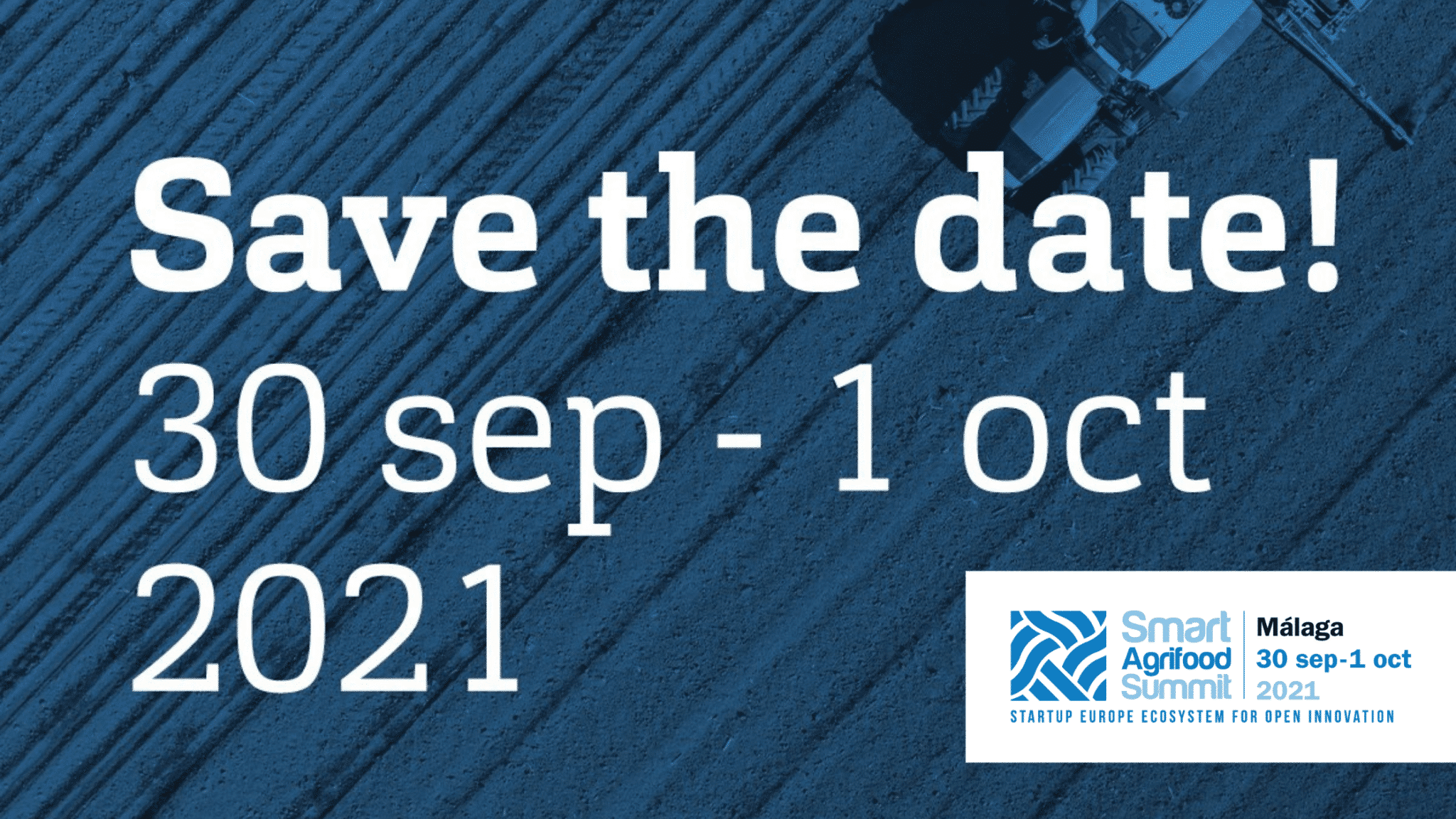 Startup Europe Smart Agrifood Summit, the leading event in the industry for the creation of innovation ecosystems in the European Agri-food sector, will celebrate its fourth edition on September 30 and October 1, 2021 in Malaga.
Smart Agrifood Summit brings together every year in Malaga the main public and private actors in the field of innovation and digital transformation of the agri-food sector. In each edition of Smart Agrifood Summit an investment volume of more than € 300M is generated, this fact together with the participation of more than 50 international investment funds promote access to financing and internationalization of the participating entities.
Smart Agrifood has a strong commitment to open innovation and R + D + i in the agri-food industry, which is essential for the sustainable development of this sector. The application and development of new agricultural technologies are a source of opportunities for innovative entrepreneurs. These activities serve to promote the economic growth of the agri-food sector and its ancillary industries.
From Bioazul we will be present at this fair with a stand dedicated to the Water2REturn project (stand C16). We will also organize on September 30 one of the side events within this fair, specifically, the Water2REturn Workshop Spain. It is a workshop, organized under the framework of the Water2REturn project, where professionals and experts will debate and share their experience on solutions for wastewater treatment aimed at the recovery of resources for the agricultural sector. The workshop, which will be broadcast live from YouTube, will address topics such as the regional circular bioeconomy strategy, water reuse, legislation on biofertilizers and agronomic products, and the W2R system and its first successful application in Matadero del Sur will also be announced. (Salteras, Seville).
On the other hand, on the same day, September 30, we also participated in the Water and Sustainability Forum where he will be in charge of the opening of this forum together with Gonzalo Delacámara, Head of the Department of Water Economics of the IMDEA Water Institute.