Smart Agrifood Summit 2021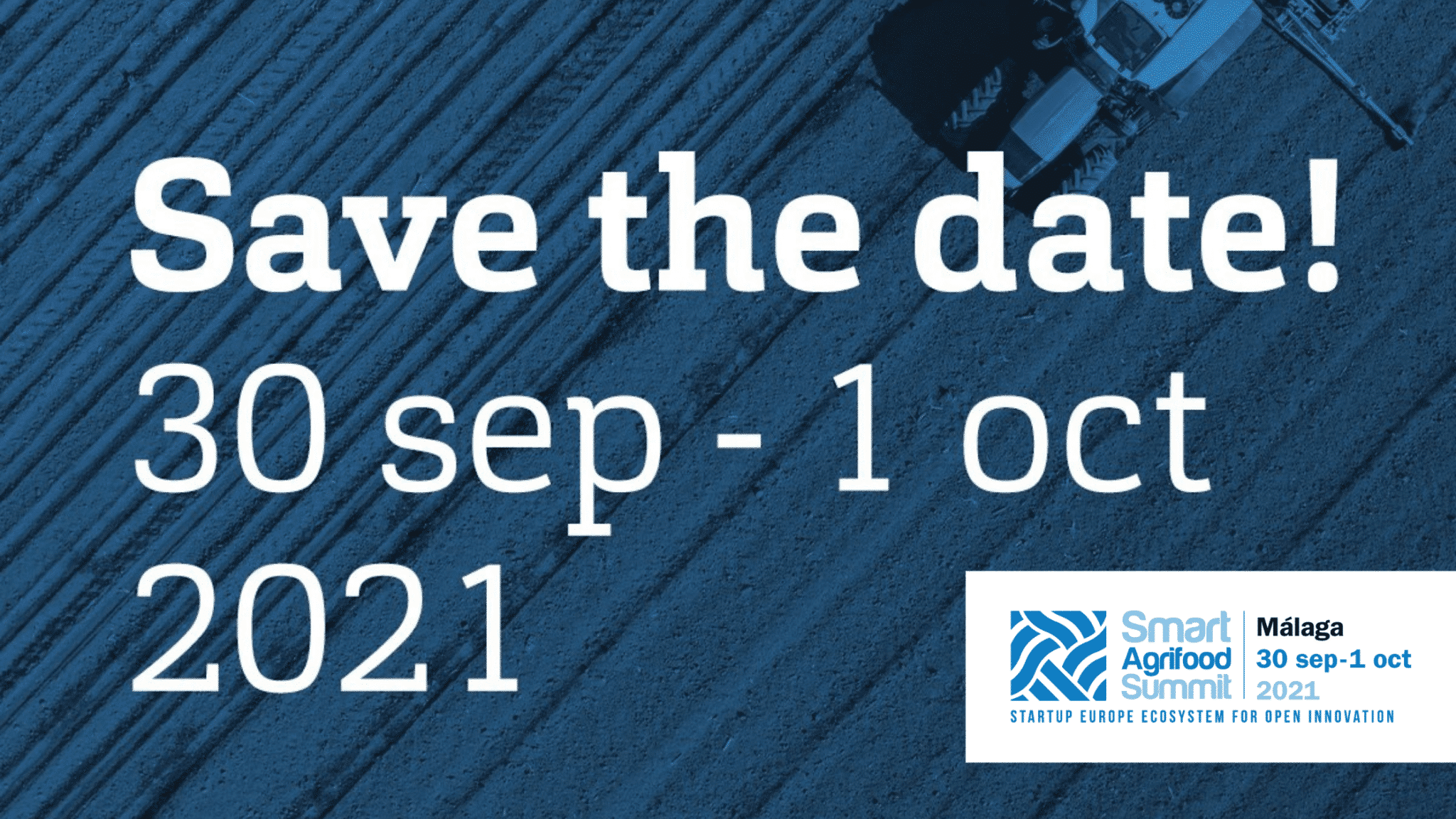 Startup Europe Smart Agrifood Summit, the leading event in the industry for the creation of innovation ecosystems in the European Agri-food sector, will celebrate its fourth edition on September 30 and October 1, 2021 in Malaga.
Smart Agrifood Summit brings together every year in Malaga the main public and private actors in the field of innovation and digital transformation of the agri-food sector. In each edition of Smart Agrifood Summit an investment volume of more than € 300M is generated, this fact together with the participation of more than 50 international investment funds promote access to financing and internationalization of the participating entities.
Smart Agrifood has a strong commitment to open innovation and R + D + i in the agri-food industry, which is essential for the sustainable development of this sector. The application and development of new agricultural technologies are a source of opportunities for innovative entrepreneurs. These activities serve to promote the economic growth of the agri-food sector and its ancillary industries.