SUWANU EUROPE 2ND GENERAL MEETING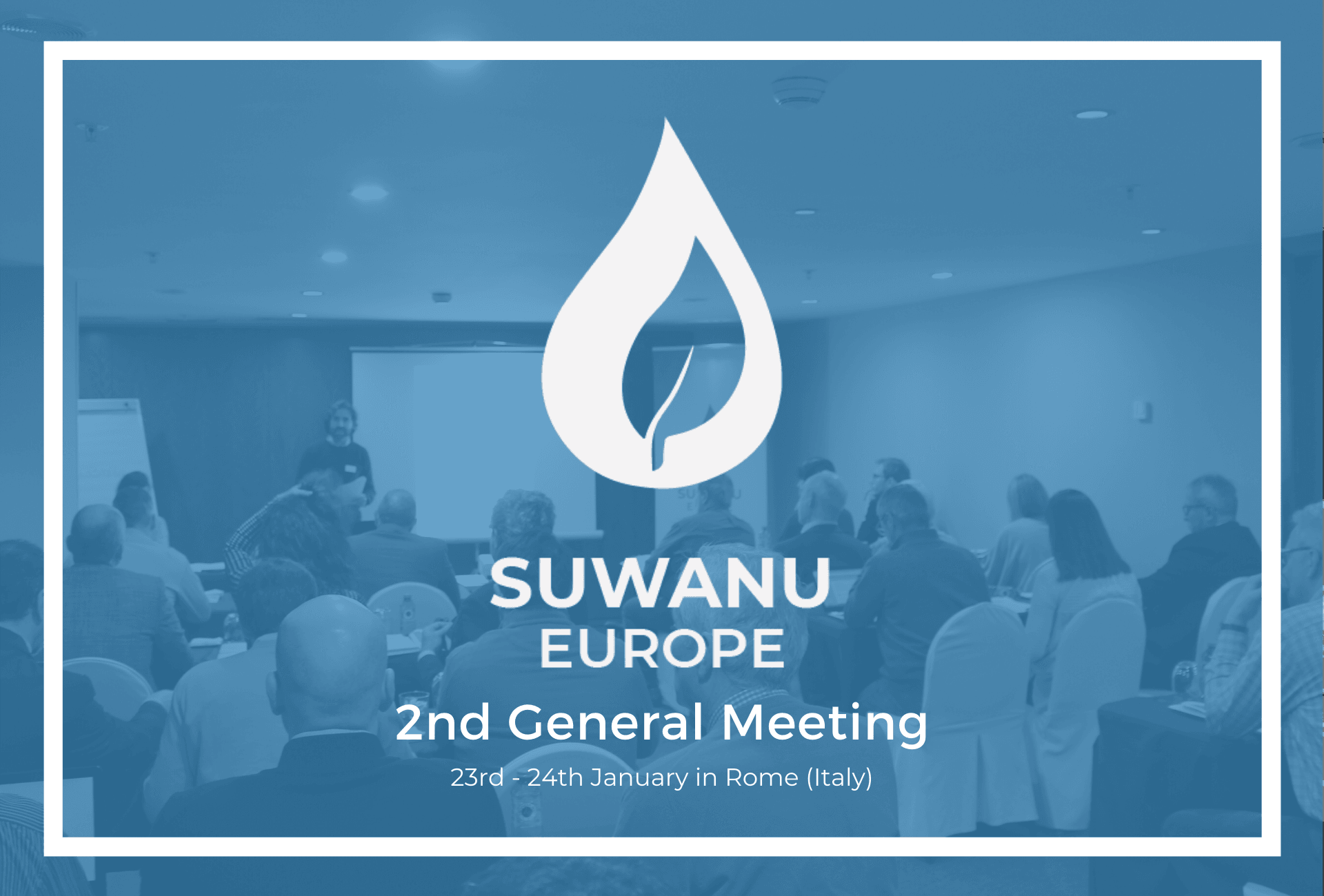 The 2nd General Meeting of SUWANU EUROPE project will be held on 23rd and 24th January 2020 in Rome (Italy).
Bioazul will attend as general coordinator of this project focused on the use of reclaimed water. The meeting will take place at the facilities of Confagricoltura, one of the italian partners of the consortium.
All of the partners will present the first conclusiones about project perfomance during first year. There will be also a special ssesion dedicated to cross fertilization.