Conferencia Future of Food 2022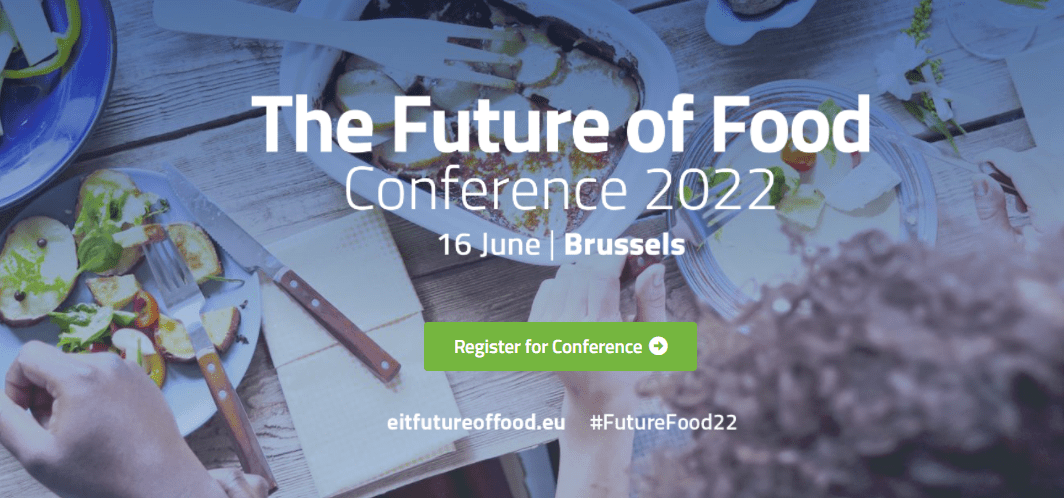 La Conferencia Future of Food es un foro de alto nivel que proporciona una plataforma para que todas las partes interesadas del sistema alimentario discutan los desafíos y soluciones más apremiantes en el sector agroalimentario de la UE y co-creen soluciones innovadoras.
En el período previo a la COP 27, esta edición del evento se dedicará a explorar cómo la innovación agroalimentaria puede permitir y acelerar la descarbonización del sistema alimentario de la UE. Después de una sesión plenaria de apertura que explora este macrotema, una selección de sesiones de trabajo altamente interactivas centrará la discusión en aspectos específicos, como el papel de los consumidores y los jóvenes, el potencial de la agricultura de carbono y la acuicultura sostenible.
La Conferencia Future of Food 2022 tendrá lugar el 16 de junio en el SQUARE Conference Centre, en Bruselas, en un formato íntegramente presencial. Participa y debate sobre el futuro de los alimentos y co-crea soluciones con muchos actores de alto nivel del sistema alimentario: regístrate hoy para reservar su lugar en la mesa.
Obten más información sobre las ediciones pasadas de la Conferencia y mira los informes respectivos aquí.