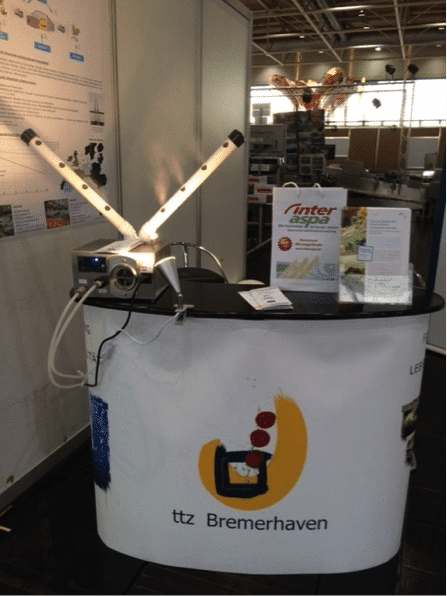 The FRESH-DEMO Project presented the ultrasonic humidification Technology during the Interaspa 2016, trade Exhibition for Asparagus, Berries, Direct sale, Farmer's markets and Farm Gastronomie on the 13th and 14th of January 2016 in Hannover.
More than 200 companies presented and demonstrated machines and Technologies for the Asparagus and Berry Cultivation, Harvest, Storage and Retail to the 2000 visitors.
FRESH-DEMO is an innovation action that aims to assess and demonstrate the value of an energy-efficient humidification/disinfection technology to cope the high amount of waste generated along the distribution chain, by extending the shelf life and hygienic properties of fruit and vegetables. In the framework of the fair, the FRESH-DEMO ultrasonic humidification could help to reduce the waste generation and to increase the quality of Asparagus and Berries during storage after harvest.