BIOAZUL Advanced Filtration includes all kinds of specific applications including microfiltration, ultrafiltration, nanofiltration, reverse osmosis systems, as well as membrane distillation/crystallization for highly concentrated water.
The advanced micro, ultra, nanofiltration and reverse osmosis systems developed by BIOAZUL are designed for specific applications in which conventional filtration is not sufficient or in which the recovery of certain substances is required for their subsequent recovery. These systems are also designed to protect subsequent treatment systems from the retention of substances that could damage or affect the performance of these treatments.
Membrane distillation/crystallization is a new technique that allows the separation of a component within a mixture of substances to obtain the compound in a very high degree of purity or for the concentration of an aqueous solution.
The separation is produced by a temperature gradient between the feed product and the permeate, resulting in a partial pressure difference of water vapor across the pores of the membrane. The membrane allows -due to the high selectivity and depending, in turn, on the membrane material- to reject liquid water while the water vapor passes through the membrane. The key factor for the success of the process is the selection of the membrane manufacturing material, a hydrophobic material, which must be suitable for the type of substance to be separated. Typical materials for the membrane are PVDF, PTFE or polypropylene.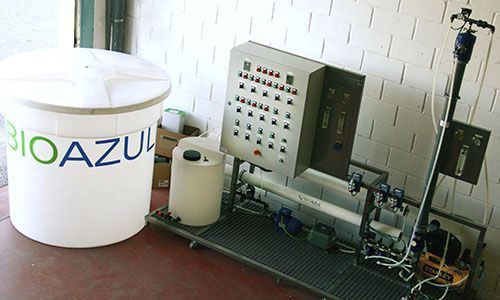 Filtration plant for waste recovery, (Valencia),
Spain: Flow rate 20 m3/day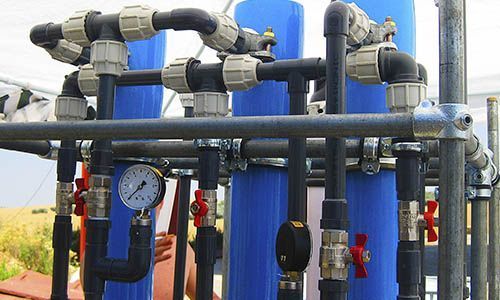 Filtration plant for waste recovery, (Valencia),
Spain: Flow rate 20 m3/day